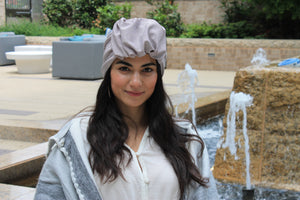 Wrapped In Love
Pre-Tied Head Scarves for all of your needs. Designed by Breast Cancer Survivor & Handmade with love in the USA. These #pretiedheadwraps are luxurious, Comfortable, & Modern.
Take this elegant head wrap for a date night, work, or simply to feel stylish at home. Great for women on the go who want to feel beautiful at home or at treatment. 
Our Mission
At Scarves For Healing our mission is to help you feel confident & beautiful in the most vulnerable times throughout your journey.